A note to Stan's newest fans:
Stan Lynde's novel Summer Snow is about to make its debut on Kindle,
and in celebration, Stan is offering a terrific gift, an email subscription to
his fan club and email newsletter, The Cottonwood Clarion.
Registering gives you access to all the happenings in Mr. Lynde's world, as well as his homespun western wisdom twice a week and the inside scoop on book release dates and other exciting events. Fans receive free weekly Grass Roots Cartoon, Stan's Cowboy Lore and Legend Trivia, Blog Articles, and fan news ahead of the media at
www.StanLyndeAuthor.com.
And new this month, the Merlin
Fanshaw weekly contest, featuring trivia from the Marshal's many adventures.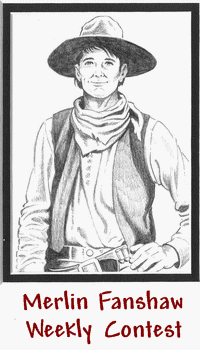 Look for Mr. Lynde's novels at Amazon
and other booksellers!
New subscribers sign up today and be sure to tell all your friends about this great
entertainment resource!